Scolmore Group becomes SFHA Commercial Associate
Scolmore Group becomes SFHA Commercial Associate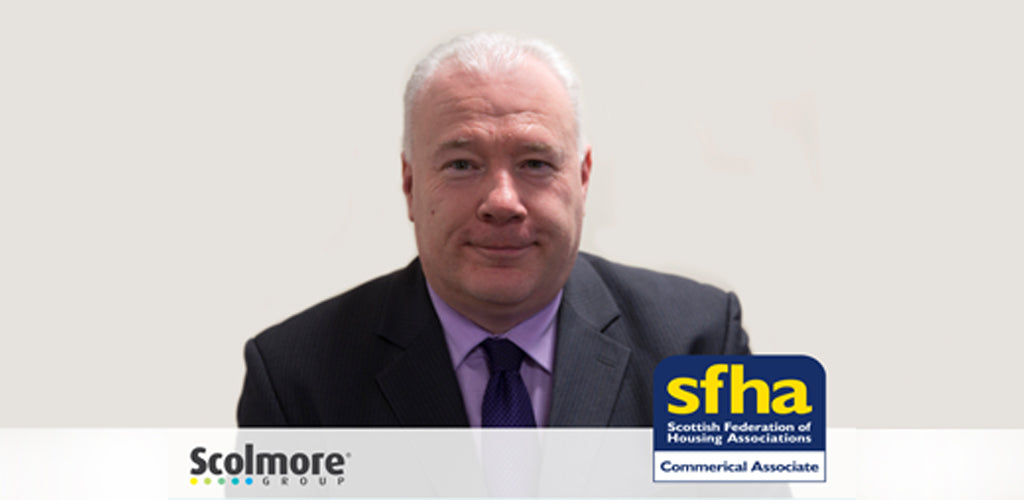 Scolmore Group is pleased to announce that it been successful in its application to become a Commercial Associate of the Scottish Federation of Housing Associations (SFHA). 
As a commercial associate Scolmore Group will benefit from the unique platform that the SFHA provides, to allow associates to network and engage with its members.  It will provide opportunities for Scolmore to showcase its products and services and to expand and develop a network of contacts in the housing sector.  
"We are delighted to have been given the opportunity to join the SFHA" comments Alex Seath, Specification, Residential and Key Accounts, Scolmore Group (pictured).  "We are already working closely with a number of Scottish councils and Housing Associations, who are embarking on a programme of housing upgrades.  We welcome the chance to build relationships with the SFHA's network of members and to support the valuable work that SFHA does in providing high quality, affordable, safe and accessible homes in local communities."
Scolmore has been working with a number of councils in Scotland in recent years to provide lighting and electrical accessories solutions for a series of upgrades to social housing properties.  These include properties with Edinburgh Council and properties with Stirling Council.
Liam Wilkie, Electrical Specialist at Stirling Council, comments:  "Stirling council made the decision to move to Scolmore for a number of reasons.  Scolmore produce a very good quality range of products that are not only more reasonably priced than others we were looking at, but they offer superb reliability.  They are quick and easy to install and our tenants love the look of the stylish switches and sockets.  We look forward to continuing our excellent relationship with Scolmore for many years to come."
Stirling Council is also giving consideration to incorporating access control, emergency lighting and CCTV solutions from Scolmore Group Company, ESP. This would bring the added advantages that come from sourcing all products from under one roof – being able to benefit from the expertise and support that the Scolmore Group can offer.