heating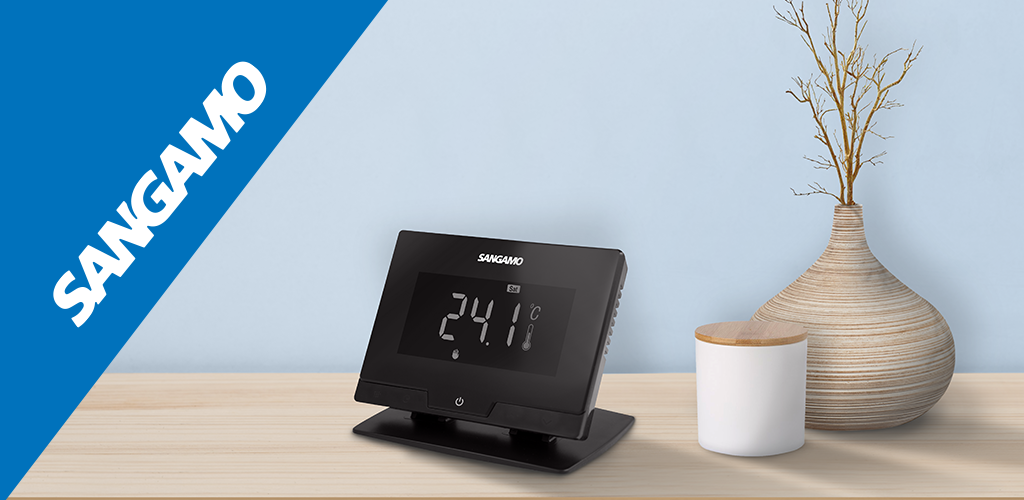 New Smart Thermostat added to ESP's Sangamo range
ESP has added a new Wi-Fi thermostat to its Sangamo range of heating controls and time switches, providing installers with the opportunity to easily add a smart control function to their customers' home heating.
Coming under Sangamo's Choice range of heating controls, the Choice Wi-Fi Thermostat allows you to control and monitor the room temperature and thermostat activity from anywhere in the world, through the free to download SANGAMO CHOICE APP.
As more and more households are seeing the benefit of smart devices to control various elements in the home – so the demand for smart controls that can help with energy saving in particular is on the increase. ESP's new Wi-Fi Thermostat offers energy efficient programming and with remote access via the APP, it allows for constant monitoring and control at your fingertips. It has been designed to be straightforward to install and operate and is suitable for electric, gas or oil systems.
Features include:
- 100-metre open field range from thermostat to receiver (868mHz)
- 7 day programmable and 6 programmable events per day
- Large LCD display with option for the thermostat to be wall mounted or used with the desk top stand
- 5-35⁰C set point range
- Frost protection
- Wi-Fi function requires 2.4GHZ network and thermostat to be powered with a mains supply or Micro USB

Are you Gas Safety Compliant?
Under Part F of the Gas Safety (Installation and Use) Regulations 1998, social housing landlords are required to arrange an annual safety check of gas appliances and pipework. Unfortunately many landlords, local authorities and housing associations find some tenants, for a variety of reasons, difficult to arrange access, despite the checks being a potentially lifesaving necessity.
Sangamo have developed a range of Choice Heating Programmers with a service interval function, which is designed as a supplementary aid to assist landlords in alerting their tenants that a service is due.

Using Controls To Help Limit Heating Costs
Electricity is the most expensive and carbon-intensive heating fuel available in the UK, the average annual cost of heating and hot water using electricity is £2,053. An Ofgem study found that there are over 2 million homes in the UK using electric heating systems, these tend to be homes with a lower efficiency rating, reflecting the higher running costs, and tended to be occupied by people with lower incomes. This means that often, those that can least afford it are paying for the most expensive method of keeping warm.