Time Switch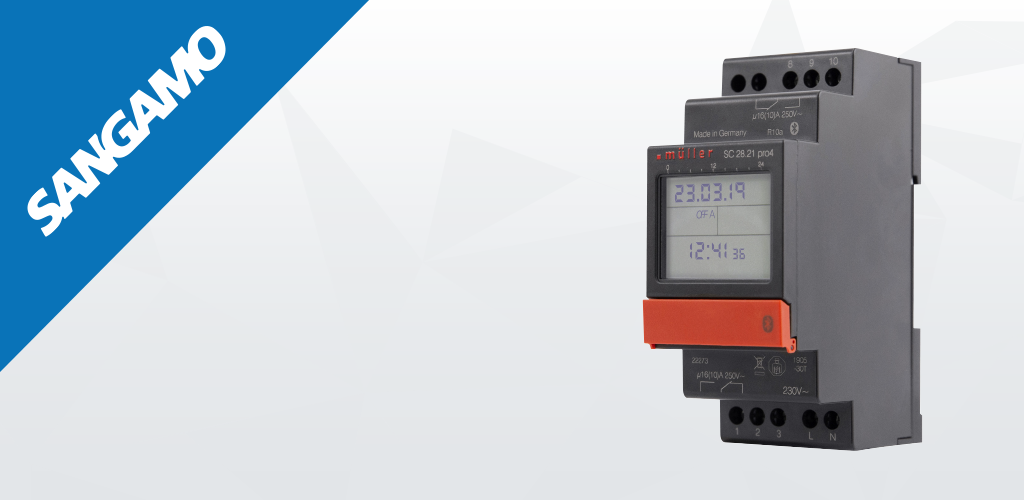 Sangamo launches new Bluetooth time switches
Leading time switches and heating controls manufacturer, Sangamo, has added a new Bluetooth-compatible range of timers to its DIN Rail Time Switch collection.

Longest Lasting Sangamo RPTS Announced
We have completed our search for the longest lasting Round Pattern Time Switch (RPTS) and found switches still going strong after six decades! Mick from Northumberland won a £250 Amazon.co.uk voucher for his 62 year old time switch. 
Managing Director, Mark Robinson, explained "we normally tell people that switches can last for many years and we were expecting entries to have been installed in the 1970's but when they started arriving from installations the 60's and then as early as 1954 we were astonished – in 1954 there was still food rationing! The longevity of these products is their strength. We still manufacture to the same standards so there's no reason an RPTS installed today can't last to 2078 and beyond."